Welcome to my homepage!
I have been in the Finnish Parliament as a MP since 1995. From 2004 to 2015, I was the chairwoman of the Finnish Christian Democrats. From June 2011 to May 2015, I held the office of the Minister of the Interior of Finland. As the Minister of the Interior, I was responsible for internal security and migration, church affairs at the Ministry of Education and Culture and matters relating to customs in the Ministry of Finance.
The Christian Democratic Party of Finland was found in 1958. Today it is a political movement with about 12 000 members. The party has 15 district organizations and furthermore, special organizations for women, young people, immigrants and Swedish-speaking people. The Christian Democratic Party of Finland collaborates with the worldwide Christian Democratic movement.
I hold the degree of Licentiate of Medicine and my civilian profession is doctor. I have written seven books and I also write columns regularly for newspapers and magazines. I live in Riihimäki with my husband Niilo. We have five children: Sakari (1988), Saara (1990), Mirjami (1992), Esteri (1994), and Juulia (1996). Niilo is Doctor of Theology, pastor, and headmaster of Kansanlähetysopisto. I do my best to find find balance between persistent working and a healthy family life.
It is a privilege to be able to spend some of my little free-time in the beautiful nature of Finland with all its verdant forests and deep blue coloured lakes. During the winter-time I enjoy skiing.
In place of pluralism and relativity of values, the Finnish Christian Democrats seek to promote and uphold the life protective values that we recognize to bind us all. We highlight the inextricable relation between freedom and responsibility in our society. We  uphold both national and international responsibility.
The party membership is open to everyone who agrees with the objects of our Party.
Contact information
Päivi Räsänen
MP
Address: Parliament of Finland
FIN-00102 EDUSKUNTA
Tel: +358 9 432 3065
Fax: +358 9 408 225
Gsm: +358 (0)50 511 3065
Email: firstname.surname(at)parliament.fi
MP Räsänen's parliamentary assistant
Evamaria Kyllästinen
Address: Parliament of Finland
FIN-00102 EDUSKUNTA
Tel: +358 9 432 4065
Gsm: +358 (0)50 574 1675
Email: firstname.surname(at)parliament.fi
Party Office
Address: Karjalankatu 2 C 7th floor
FIN – 00520 HELSINKI
Tel: +358 9 348 822 00
Fax: +358 9 348 822 28
Email: kd(at)kd.fi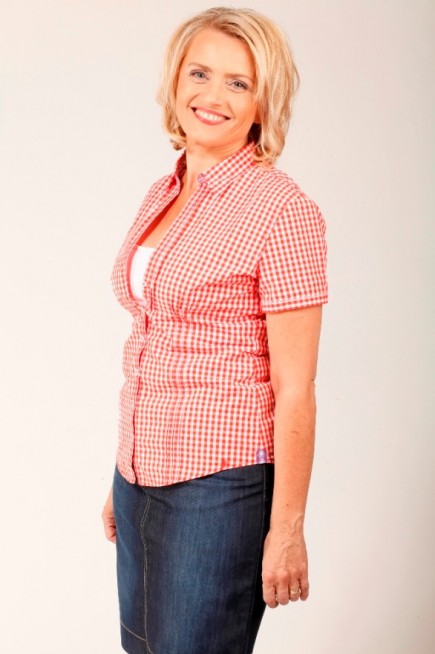 The main themes for the municipal elections in 2017
Called to Care
Better elderly care
– Services for the elderly must be at a level that you don't have to be afraid of aging.
We need genuine care and enough hands that take care.
– Burden of caregivers must be eased with days off and home help.
– Interaction between generations is important. Loneliness and insecurity must be decreased by peer support and support persons.
– We promote good palliative care at the end of life.
Families and children are the priority
– We want chield-friendly municipalities. Services for families must be increased to support parenthood and to help manage everyday life.
– Municipal subsidies for home care allowance and private day care allowance have to be maintained.
– We defend small groups sizes and enough staff in day care and schools. We keep the fees for Morning and Afternoon clubs reasonable.
Municipalities with entrepreneurs succeed
– Entrepreneurs must not be bullied. Services promoting the vitality of the region must come from one service point. Smooth license services and city planning equally to all areas.
– Local entrepreneurs must be paid attention to in municipal procurements. Let's reform TE-services to promote work and to support local entreprises.
– Working must be profitable. We keep taxation reasonable and avoid increasing taxes and other levies.
– Let's make muncipalities good employers. We invest in welfare at work.
We compete with the best education
– School performance must be improved. Finland succeeds with know-how.
– Every young person deserves the possibility to get education after the comprehensive school. Contact-teaching must be increased. Let's put a stop to school bullying.
– Teaching must be developed by taking into account the regional business needs.
– Let's play Suvivirsi. We cherish the Christian cultural heritage of Finland.
Healthy premises
– We want mould resistant municipalities. It's sick to save from healthy premises.
– Supervision of building and construction has to be more effective and indoor air pollution avoided.
Social and health care services must be reformed
– We want a comprehensive service promise. Treatment must be available quickly and neighbourhood services accessible. Health inequalities have to be decreased.
– We invest more in basic health care services, we create smooth treatment pathways and increase preventive work. Freedom of choice must be expanded with vouchers.
– We invest in prevention in addiction treatment. There must be enough mental health care services available.
– Social and health care reform must not become a private cherry-picking automaton or a complex organization chart.
Welfare from sports
– Active schools to every municipality! Let's increase the number of sport clubs. Every child deserves at least one hobby regardless of the family's wealth.
– Municipalities and sport clubs could work together to promote health. Well cared for sport fields, recreation routes and walking and cycling routes make you want exercise.
Cosy environment, clean energy
– We take care of the environment. Let's make the waters near us clean, the nature and parks cosy.
– We defend smooth and affordable public transport.
– We promote reusing, renewable energy and reducing waste.
– We need decentralized energy generation. We favour the possibility of residents to generate energy by themselves.
The main themes of Christian Democrats for the Parliamentary elections 2015
Courage to build future
We have the courage to defend families.
We want to create a family-friendly society. Services must be directed to families in need and to support parenting. The most important services have to be organized as neighbourhood services. Families must have the freedom to choose how child home care allowance is divided between parents. We cherish Christian family values and emphasize the significance of near communities.
Courage to promote growth
Investing in entrepreneurship promotes Finland's growth.
 Work is the foundation for a healthy economy and well-being. Small and medium-sized enterprises create the majority of new jobs. We want to lower the threshold to start a business and to increase the opportunities especially for women entrepreneurs. Improving the flexibility of labour markets is the key to employment creation. We want to direct financial support and support to innovation to the small and medium-sized enterprises.
Courage to improve safety
We want a safer Finland for all.
 Safety is created by caring. No one is to be left alone. Preventing social exclusion is a top priority. To guarantee a safe old age, we promote senior citizens' ability to function with adequate support, timely care and rehabilitation. We improve Finland's security by strengthening the national defence forces' ability to operate efficiently. The resources of the police and the judiciary have also to be taken care of. To ensure peace, we support co-operation on defence with the Nordic countries, the UN, NATO and the EU.
KD/ECPM seminar: Revealing the Benefits of the Family
Dear Christian Democrats, Dear friends
I am delighted to see many different nationalities represented here. Let us remember that a common mission in Europe unites us.
Home is a place of love. A state or a municipality cannot love, but the society can create circumstances, in which families, civil society and near-by communities have space, time and conditions to love. The vision for the future and the ideological focus of the Finnish Christian Democrats is to build communal Finland.
When our first child was born, I was encouraged by a surprising person. During that time I was reading Selected Works of Luther, and on my surprise he was, as a father, describing the feelings I had as a mother. He mirrored the calling of a family life against egocentric culture with the following words : "Alas, must I rock the baby, wash its diapers, make its bed, smell its stench, stay up nights with it, take care of it when it cries, heal its rashes and sores, and on top of that care for my wife, provide for her, labour at my trade, take care of this and take care of that, do this and do that, endure this and endure that, and whatever else of bitterness and drudgery married life involves?"
But then he continues:
"What then does Christian faith say to this? It opens its eyes, looks upon all these insignificant, distasteful, and despised duties in the Spirit, and is aware that they are all adorned with divine approval as with the costliest gold and jewels."
The words of Luther are still topical. Family is the most important job and calling for parents. Finnish Christian Democrats highlight the wellbeing of families. This message has not become outdated but rather it is more topical than ever before. To us Christian Democrats, family politics is not of secondary interest; it is in the centre of political decision-making.
Dear friends,
In the parliamentary elections of 2011, the theme of the Christian Democrats' election campaign was "home, religion and home country". We work in the Government on the basis of these values. Due to financial difficulties, the Government has been forced to find savings and to consider how to increase economic growth, competitiveness and employment. Budget cuts are easily targeted towards families. For already the second time, the Christian Democrats managed to preserve child home care allowance. Its length and level remain the same. The financial support families get, for example child benefit, avoided cutting. The position of families even improves, since we get a new flexible care allowance, which makes the reconciliation of work and family life easier.
Child home care allowance is allowed to families with a child under age 3, when the child is taken care of at home. The most important reasons for this allowance are the child's own benefit and the freedom of choice for families. In Finland, municipal day care is still favoured at the expense of home care. Compared to home care, municipal day care costs to the society at least two times more. Flexible care allowance means a lower threshold to re-enter work-life after parental leave and a greater freedom to choose where the child is taken care of. The basic idea of the allowance is that if a person with a child under age of 3 is working part-time, he or she is paid a graduated care allowance according to weekly working hours. In addition, in the future day care costs are more accurately determined according to day care hours.
The world economy is marked by instability. The Finnish Government has agreed on reducing the national debt by the end of the electoral term. This year the national debt increases by 7 and half million euros. By the end of the year the national debt will be more than 90 milliard euros. If the incurring of debt is not stopped, Finland will not anymore fulfil the requirement that total debt should be no more than 60% of GDP (gross domestic product).
The Government has agreed on adjusting the state budget by 5 and half milliard euros. At our last negotiations of central government spending limits, we agreed on adjusting a supplementary 0, 6 milliard euros. Fitch Ratings, the international rating agency, affirmed 2 May 2013 the long-term credit ratings of 'AAA' for Finland. Fitch says Finland's rating outlook is stable. The sustainability problem is, however, reality. The reason behind Finland's sustainability deficit is that our demography centres on elder age classes. Boosting birth rates requires financial support to families and encouragement to families to get more babies. Successful family politics reinforces national economy, availability of work force and the competitiveness of our country for decades.
Dear friends
When families suffer, social and health care expenditure increases. One of the main security threats in our country is the social exclusion of youth. Perhaps we can say this is a common threat in Europe? Each socially excluded young person costs during his or hers lifetime 1,2 million euros to the society. Substance abusing and socially excluded young men keep the police and health care busy in addition to filling prisons. On top of this, they end up on a premature disability pension.
In 2011, over 1500 Finns under the age of 30 ended up on a premature disability pension. From the year 2006 to 2011, there has been a 42 per cent increase in the number of Finns who are on a premature disability pension because of depression. In resolving the sustainability deficit a special emphasis should be the prevention of premature disability pensions and social exclusion.
In the government negotiation two years ago, one of our party's threshold questions was youth guarantee, which later became one of the spearhead projects of the Government. The youth guarantee offers everyone under the age of 25, as well as recent graduates under age of 30, an employment, a study place, a place in the on-the-job training or rehabilitation within three months after becoming unemployed. The Government has allocated 60 million euros in annual appropriations to the enforcement of this guarantee.
The Parliament will soon get a legislative proposal of the law on pupil welfare. According to the proposal, service guarantee would be included to the pupil welfare law. Pupils would be guaranteed the opportunity to discuss with a pupil welfare psychologist or curator within seven workdays. In urgent cases this opportunity should be arranged on the same day or on the following day. Pupil welfare enables to stop social exclusion development at an early stage.
During the recent years, several tragic family murders have occurred in Finland. A study commissioned by the ministerial working group on internal security revealed that the murderers had in most cases sought help from officials before committing the shocking crime. When parents seek help for problems related to relationships, mental health or substance abuse, the interest and status of the children should always be evaluated. The number of child custodies has continually risen in the recent years. In addition, an increasingly greater number of pupils get remedial education due to disturbance of conduct. School health care, child welfare clinics, domestic aid offered to families and low-threshold mental health services must be offered to families, in which the capability of the parents to take care of the children has weakened.
The objective of the Government is to make Finland the safest country in Europe by year 2015.
Substance abuse related crimes pose the most significant threat to the internal security of Finland. Approximately in 70 per cent of the homicides between adults both sides are drunk.
We aim to reduce alcohol consumption by increasing alcohol taxes, developing preventative welfare services for drug abusers and by limiting alcohol advertising.
Dear friends,
Christian Democrats have steadfastly worked to secure the position of marriage. From the beginning of the government negotiations, our starting point was that we cannot be in a government that would implement a gender-neutral Marriage Law or permit adoption to married same sex couples outside of family circles. If our party was not in the Government, the Government Programme would certainly have a section on the implementation of a gender-neutral marriage.
Finland has led the European divorce statistics for more than 20 years. Divorce has become a quick solution to relationship problems. According to a survey by the National Institute for Health and Welfare conducted in 2011, divorce affects negatively the relationships children have later in their lives. Those 30-year-old women and men, who had experienced their parents' divorce under age of 16, were more frequently divorced or living in separation from their spouse.
European Christian Democracy acknowledges marriage as a relationship between woman and man and the children's right to a good life, which also applies to unborn children. Marriage institution is the oldest and the most significant public and legal contract humankind has. Marital relationship is the only relationship established in the Creation. In a national survey of values and attitudes conducted by the Finnish Business and Policy Forum EVA at 2010, 83 % of Finns considered family life as a very important factor to happiness. Only 4 % of Finns considered equally important high standard of living and wealth.
Dear Christian Democrats, dear friends
I wish you all courage, wisdom and God's blessing in the valuable work you do to promote the Common Good. I hope you enjoy the seminar!
Speech at party´s 50 Years Jubilee
Ladies and gentlemen! Bishop of Helsinki Aimo T. Nikolainen asked one of the children in a Sunday school class who was the first person of the world. A little boy answered in a clear voice: "Kekkonen!" The bishop corrected: "No, the first person was Adam." To this the boy retorted: "Well, yes, if you count the foreigners." It was a time when the name Kekkonen was a synonym of the word 'president'.
Around that time I voted for the first time as an 18-year old in the presidential elections. I voted for the candidate of my current party, Raino Westerholm, because he had the courage to speak out about the human rights violations of our eastern neighbour, and at the same time about the freedom of speech and religion of our own country. The Christian League offered an alternative that did not seem stale political game and calculation, but genuine fiery ideology. The challenge of the Christian Democratic Party still remains to boldly defend important values even when the power elite want us to hush up.
Dear Christian Democrats!
Each one of us has a story of why we have joined the party, why we have supported and voted for it, why we work hard for the sake of this our political home. These are the stories that together make up the history of our party. You, my dear friends, are people, who value lasting values, the Christian Democratic ideals more than Gallup polls or high political offices or personal benefits. Today, with great respect and gratitude I think of those veterans of our party who have carried the torch through victories and defeats. On this occasion we enjoy of the presence of the honorary chairmen of our party. You have cleared the path that we now can walk with ease!
Human rights activist Martin Luther King who was murdered 40 years ago repeated in his legendary speech: "I have a dream!" His dream of equal sisterhood and brotherhood of the blacks and the whites changed the world more and faster than he probably even could dream. Today we are celebrating one dream coming true. The dream of a handful of people in a living room in Helsinki has grown into a significant force, a parliamentary party standing on its own two feet. Although in the past we have been forced to electoral pacts under an unfair election law, in the last parliamentary elections we gained all seven seats with our own ballots.
Christian values have influenced the surrounding society from the very beginning. In Rome I had a chance to see the catacombs where the persecuted church held its meetings and buried its dead. Along the dark corridors there were thousands of graves carved into the rock in several layers. I paid attention to the large number of very small graves in which only newborn babies could fit. The Romans' style of family planning was to abandon newborn babies, which was especially the fate of female and disabled children. The early Christian Democrats gathered all the children, both living and the dead. They did not leave the dead babies' bodies laying in the streets and river banks to be eaten by animals. The persecuted minority had the courage to realize their values. Western child protection work has its foundation in this Christian view of man, and European civilization, culture, legislation and the view on human rights are built on this foundation.
In Finland and in Europe, we are living a stage in history where the influence of the Christian culture on society is again getting weaker, we see it if we think of protection of human life or family legislation. The Christian Democratic parties rose from this transition of values.
The founders of the party were particularly concerned about the future of Christian up-bringing of children and youth. These challenges are astronomically greater today than they were 50 years ago. Our youth do not live in a value void but rather in a jungle of mutually conflicting values. The postmodern society does not recognize universal ethics. A young person has to define his own morals and shop here and there for ingredients to build his worldview.
The values expressed by the media, parents and the school can easily be called hypocritical – they say one thing but do another. Violence is objectionable but the media is full of violent entertainment. Young people are told that "life is the best drug". Still, in the adult world celebrating is self-evidently associated with getting drunk. Human value is the basis of all declarations, but in reality life is destroyed, there is deception, abandoning and infidelity.
In spite of the cruel reality, the dream of a family, of love and a harmonious life is strong. These dreams show a glimpse of paradise. In a national survey of values and attitudes conducted by the Finnish Business and Policy Forum EVA, 83% of Finns considered family life and its relationships, especially the sentiment of being loved as a very important contributing factor to happiness. Only 4% of Finns consider equally important the goals we usually talk about in politics: high standard of living, wealth and good income.
The Christian Democrats are bold enough to lift up the family and the defence of marriage as a political goal. We want to fulfil the place we have as a leading initiative-taking family party in Finland. For us, family policy is not only a campaign theme; it is a deeply ideological starting point for policy. The wellbeing and future of our nation is built in families.
The right to a conjugal relationship needs to be ensured also the elderly – in senior citizens' services the married couples are too often separated and placed in different care units in long-term care. Spouses who have promised to live together till death do them part have to live in separation by municipal decision.
Christian Democracy offers a third way between the socialist government-centeredness and the market-liberalistic individualism. Right to ownership, entrepreneurship and honest work are the basis of a healthy economy, but the weak and defenceless need to be cared for. Christian Democracy combines respect for human value with communal responsibility and caring. Individual rights are not used to destroy life and the community.
Everywhere and in all stages of history man's central need has been to be loved. The state can not love people, but the society can build the circumstances in which the citizens' society, near-by communities and especially families have the space, the time and conditions to love and to be caring. That is why throughout their history, the Christian Democrats have battled for the wellbeing of families and homes as well as family caring. Home care subsidy was established on our initiative and we want to further develop and strengthen it.
Dear friends!
We are celebrating 50 years of history of our party, but we do not yearn for the past but look into the future. The Christian Democrats want to be a party of the future with a focus. The Finnish society is facing great challenges: population is getting older, economy is ever more global and at the same time we experience rapid changes in values that corrode the well-being of families and especially children.
The party has to live in the present and be able to answer the challenges of the future. Much has changed in 50 years. Finland is no longer a haven of homogeneous culture, and this gives us an impetus to be more firmly integrated into the international Christian Democratic movement. Christian Democracy is basically not a nationalistic movement, but a global ideology, although at the same time we emphasize that decisions should be made as close to the people as possible. This is why the Christian Democrats are to have a positive attitude towards international cooperation, whether it is development aid, crisis control, preventing climate change or securing human rights. The basic command for all global networking – go to all the world – applies also here.
Last autumn in Brussels, I met representatives of the Belorussian Christian Democrats in a meeting of citizens' organisations and some Christian Democratic parties. The chairman of the party could not come to the meeting, because he was in prison like many opposition politicians. It is a disgrace that in Europe – less than 500 km from Finland – human rights, freedom of speech and religion can so glaringly be violated. Our party wants to express its strongest support to its sister party in Belorussia.
Our responsibility for protecting the environment and preventing climate change has become the number one theme in politics. Christian values emphasize our responsibility as stewards of creation and the virtue of moderation. We can not steal from the coming generations their rights to nature and wellbeing that belongs to them. That is why we also need to develop as a green value party.
On this year of our anniversary, I encourage us all to make an effort to cut a higher profile in local politics. People's well-being and everyday life is not improved only in the parliament, but particularly locally, in the municipalities, near the people. A strong role in local politics suits our party very well, since one of the central pillars of Christian Democratic ideology is subsidiarity – making decisions near the people.
I am grateful to those brave Finns who in their day started channelling the fire of their Christian Democratic ideology into a political party. The founders of the party saw that in the old parties, the Christian values often remained decorations in their ceremonial speeches.
The foundation of society is the values it is built on. Often it is hard times that show how durable is the foundation on which our community is built. Reaching for quick economic rewards at the expense of humanity ends up costing us all a great deal. Sweeping aside the human value of those who are defenceless demoralizes the entire community. Indifference towards those who are poor results in insecurity even among those who are wealthy. Undervaluing the human rights of those who are weak, results in a loveless society. The corrosion of the foundations of the family threatens to collapse the entire future of society. In the face of these challenges, we want to be the ones who bring hope and build the future. We do not want to only repair damages but prevent them altogether. We want to build on rock, not sand.
Our party has a bright future; we have good possibilities to widen our support base and our impact on society. Our slogan "Human value is greater than market value" answers well to the Finns' growing longing for spiritual and softer values. Our common dream is to build a community, in which everyone's human value is respected, the weak are cared for, nature is preserved and work and entrepreneurship is valued. Christian Democracy is not needed as the brakes in the train of progress, but rather it is the headlights, and the one questioning the seemingly inevitable route. Our mission is to build a society with a conscience.
The Finnish Lutheran Mission, a seminar on 6 July 2013
Christians in a secular society
– The Christian view of man challenged
The parishes are selling churches! The cover of yesterday's Iltalehti (a Finnish tabloid newspaper) told about the same development that we have in recent years seen in other European countries. Last summer I was a guest speaker at an event where the former Konnunsuo central prison was inaugurated for the use of asylum seeker's reception center. This event touched me in a special way, because I have lived my childhood in that village and the ceremony was organized at my childhood home.
The church of the prison had been converted into a museum. The pulpit and the pews were in good condition and the church was otherwise unchanged, but the cross had been removed from the altar. The mark of the removed cross was distinguishable as a light surface against the background.
I was reminded of the church services in my childhood, when the prisoners and the personnel gathered together to hear the Word of God. The removed cross brought to my mind the powerful areas of the early Christian church, areas where the cityscape is today dominated by minarets instead of church towers – or those atheistic countries, where churches have been converted into swimming pools or theatres. That same development is now taking place in Europe and in Finland, as the attendance of worship services decreases and churches are sold due to financial difficulties.
In a little over 10 years, the faith of the Finns in basic Christian doctrines and beliefs has dramatically collapsed. According to a research by The Church Research Institute, in 1999 69 % of Finns believed in the resurrection of Jesus, while in 2011 only 36 % believed in it. In 1999 77 % of Finns believed Jesus is the Son of God, in 2011 41 %. The statement "Jesus comes back to judge the living and the dead" was in 1990 signed by 60 % of Finns, two years ago the number was 28 %. These numbers indicate that we must swim against the current even more. Although our church is still a majority church, the core doctrines and beliefs essential to the Christian faith are no longer embraced by the majority.
Churches and Christian organizations have had a much more profound impact on the stability, security and economy of society than what is usually thought. Child welfare, human dignity, appreciation of human rights, all legislation and the foundation of our civilization all have their roots in the Christian view of man. Honesty, high work ethics and respect for authorities are prerequisites for tax revenues, which enable the continuity of welfare. Well-balanced families, lasting marriages and responsible parenthood are prerequisites for a good development of children and young people.
At the moment both in Finland and Europe we are living at a stage of history where the pressure to stay away from the influence of Christian faith is strongly growing.
When Apostle Paul in his second letter to Timothy ( 2. Tim. 3:1-5) describes the perilous times of last days, his words are very suitable to our time also. People will be lovers of pleasure rather than lovers of God, having a form of godliness but denying its power.
The norms of sexual ethics and entertainment industry are based on hedonism and the culmination of hedonism is drug addiction, which eventually destroys young people's lives. Pleasure-seeking has become one of the most popular idols of our time. One may even be ready to sacrifice one's health and life in order to gain pleasure. Setting self-gratification as the highest value and the meaning of life will not, however, produce wellbeing, but tremendous ill-being to the society.
The basic message of hedonism is this: you must listen to your own feelings an act accordingly. Hedonism is especially devastating to families and marriages. The fact that at the moment more than half of the firstborns and 40 % of all the children are born outside marriages, mostly in cohabitation, describes the status of marriage. When 24 000 new marriages are conducted per year in our country, 14 000 marriages are dissolved in the same time.
Children and young people are the most efficient indicator of the consequences that values of the society have. Due to a value transition in the society, we are witnessing both in Finland and in Europe a situation, in which despite unparalleled economic well-being, we have mental ill-being at an unprecedented level. The need for children's mental health services has increased, as has depression. Custodies and the need for child care outside the home are continually increasing. An expert at a committee said that in our present-day society, the wellbeing of a child is not so much threatened by the demands parents face at work-life, but by the hedonistic choices they make during free-time.
The sharp words of Luther are suitable for our time also:"And what would it avail if we possessed and performed all else, and become perfect saints, if we neglect that for which we chiefly live, namely, to care for the young? In my judgment there is no other outward offence that in the sight of God so heavily burdens the world, and deserves such chastisement, as the neglect to educate children."
The battle between values is largely fought with language, by capturing the concepts like love, freedom and equality into new interpretations. Is it love to give up self-indulgence for the sake of another person or to follow own desires even when it means rejecting your spouse?
The foundation of the Christian view of man is found from the first pages of the Bible, from the Story of Creation. God created man in His own image and likeness, meaning that every single person has a unique and indispensable value and a right to life. This is also the foundation for the special value human life has and the holiness of human life among the other Creation. Secondly, God created man as male and female and instituted marriage, which is a firm foundation for civilization, for continuity of society and for renewal.
Thirdly, the Story of Creation describes our wretched reality, the Fall, which is a crucial part of the biblical view of man. We are living in a time in which the core of the Christian view of man is being questioned: the special value and holiness of human life, the status of marriage between woman and man and the reality of sin in human life. The view of man described in the Creation is present throughout the Bible and completely unfolds in the message of the Cross. God gave His own Son to die on the Cross because of our sins and because created in the image of God we are valuable.
When our fifth, youngest child was born and as our whole family was marveling the new family member, our 2-year-old daughter made a wish that mommy would next give birth to a cat. I answered that unfortunately that is not possible to mommy, to which she replied that perhaps daddy could then give birth to the cat.
It seems that this girl is not the only one whose view of man is blurred. According to the biblical description, a human being is not born by accident, but God creates him or her. Among the rest of the Creation, it is the human being who is made in the image of God. This makes human life holy and we must therefore treat human life with the greatest respect.
The value of life and the right to life is usually questioned when a human being is at the most vulnerable state, that is, in the beginning of life or at its end.
Abortion is a silenced taboo in Finland, a Pandora's Box. The consequences of opening it up are feared. Abortion, however, touches a much greater amount of people than what is usually thought. Since the Abortion Act came into effect, over half a million aborts have been conducted. Currently 10 000 pregnancies are terminated per year, which makes over 30 per day. There are hundreds of thousands of women who have experienced abortion in their bodies, the same amount of men, tens of thousands of health care professionals who have been involved in conducting abortions and hundreds of decision-makers, who are responsible for enacting legislation.
The subject includes dodging accountability, but also silent grief and guilt. At my reception an 80-year-old woman heartbreakingly told how she had suffered from guilt since her youth. Doctors and nurses know what abortion is about and many conduct their work with a conscience torn into pieces.
The value of life is estimated in terms of money, when the costs of prenatal screening are compared to the living costs of people with disabilities. There are no cures offered to the deceases found, but instead ending a life that has already begun. Although the choice of the family is emphasized in fetal diagnostics, the organizing of screening program signals that people with disabilities are not fully welcome.
When permissive abortion law was pushed forward in our country, pro-abortion advocates used an argument that fetus was just a piece of tissue comparable to appendicitis. Women had to have the right to decide of their own bodies.
After the conception there is no decisive stage of fetal development at which the fetus could be considered to have reached the status of a human being. The first signs of developing central nervous system are seen in the beginning of the embryo's third week of life and the heart starts to operate after one week, that is, long before abortion limits. 7-week-old embryonic central nervous system has been found to send impulses to the body. In the week eight, it has been possible to register the fetal EGG, or electroencephalogram.
An abortion-age child is not a numb piece of tissue, but an individual capable of feeling pain. The Animal Welfare Act provides better protection to animals than Abortion Act to unborn child. Animals may not be slaughtered in a painful manner, but it is not permitted to even discuss the painfulness of abortion.
Abortion is advocated by claiming that the fetus is not a human person, although starting from the conception it is biologically a human being. Criteria for personhood in these contexts are consciousness of oneself, realization of past and future and communication skills. These features describe typical human characteristics, but are arbitrary for conditions of personhood. Newborns or few months old babies, profoundly mentally handicapped or adults with dementia do not meet these criteria.
Finland and Sweden are the only Western European countries where health care professionals do not have a statutory right to refuse to conduct abortions or to give statements related to abortion due to personal conviction. It is untenable to defend the lack of freedom of conscience by claiming that freedom of conscience would undermine the realization of abortion rights. This has not happened in any other country.
The European Council called in 2010 that all member states must ensure medical personnel freedom of conscience to refuse to conduct abortion or euthanasia. Both the World and the Finnish medical association have required the same.
The question of when human life begins is serious also from the perspective of the Christian view of man, because the holiness of human life is based on the fact that every person is created in the image of God. The humanity of the Son of God did not begin when He was born in a manger in Bethlehem, but when He nine months earlier was conceived in the womb of Mary. If God saw that a tiny embryo was enough human for Him to take that form, how can we question the unborn child's right to life?
Sifra and Pua were two brave Israeli women in midwifery practice in Egypt in the time of the birth of Moses. The king of Egypt tried to harness them in his plan to slay all Israeli baby boys. The midwives, however, feared God and let the boys stay alive.
We should not remain silent about abortion, but when discussing it we need, above all, message of grace and forgiveness extending even beyond the borders of death. Here Christians have the privilege to boldly present the Law and Gospel and simultaneously defend every person's right to life, created in the image of God.
Almost 80 % of the Finnish people have expressed support to euthanasia. Would it now be order for the explanation of the fifth commandment? Euthanasia does not mean ending inefficient treatments, but ending the patient's life, for example, with lethal injection.
Palliative care is more advanced than ever before in our history. Pain and anxiety can be controlled and a suffering patient can be sedated, put into sleep. Death cannot be viewed only from the perspective of individual's choice. Death has very much a communal aspect. A suicide excruciatingly touches tens, even hundreds of people's lives. The same applies to euthanasia, which is defended with an argument that people should have the right to decide their moment of death.
During my medical education I encountered an elderly person, who told that after she was paralyzed, she got depression and asked from the doctor: "What use are we frail, elderly people to anyone? We should die." She got an answer: "You perform the greatest task in the society, for you teach us what it means to love your neighbor." I understood the message. Our neighbors who are dependent of care can in their helplessness bring up those values of our community that in the end are the key factors for prosperity. A society that is build up on the values of loving your neighbor, appreciating human dignity and mutual care will make it through hard times. History shows that a society disregarding these values collapses – think of the Nazi-dominated Germany.
Euthanasia Law would signal that the lives of disabled and sick people are of no value. In Holland the most significant reason to require euthanasia is not pain but loneliness and fear of dependency. A wish to die often includes the question: "Am I useless?" This question must not be answered with lethal injection but with affection and high-quality palliative care.
Demands for euthanasia are the fruit of our times' value transition. Superficial pleasure-seeking culture drives people to escape the finiteness of life to death. If the purpose of life is defined by self-gratification, the limitations that an illness or a disability brings seem to destroy the meaningfulness of life altogether. It is difficult for us moderns to accept that weakness and suffering are part of life.
"If God is dead, then all is permitted". This is how writer Dostojevski expressed the connection between moral and relationship with God. True ethics, which distinguishes right from wrong, comes from person being responsible for his or hers actions before an authority higher than human, before Creator. If God does not exist, then man determines and is the measure of moral. Ethics becomes relative and it varies according to the situation. Who can then ultimately decide whether ending another person's life is wrong, with regard to, for instance, terrorist-attacks, ethnic purifications or abortion?
A logical conclusion deriving from this thinking is that among the animal kingdom man does not have any special moral status and value. Thus the value of a person's life would mainly be determined by how high-quality and advanced life he or she leads and how much he or she is of value to other people.
In "Animal Liberation", a best-seller known as the bible of animal activists by Peter Singer, it is stated: "There will surely be some nonhuman animals whose life, by any standard, are more valuable than the lives of some humans. A chimpanzee, a dog or pig, for instance, will have a higher degree of self-awareness than a severely retarded infant or someone in a state of senility."
From these thoughts Singer finds moral legitimacy for killing newborn children with disabilities, for abortions and for euthanasia, that is, for killing lives he considers less valuable.
Human life is holy and it must be untouched, because God created man in His image. The Creator of the universe has given an enormous value to each person's life. No one has deserved life, but life is always a gift and it must be treated as such. Only God, the giver of life, has the right to take this gift away.
The holiness of life reveals the core message of Christianity. The message of the Cross is foolishness, if the life of man is not sacred and human dignity absolute. Surely God did not give His greatest treasure, His own Son, to die on the Cross on behalf of some random-born creatures, but on behalf of uniquely precious persons created in His image and likeness.
In the autumn the Parliament is likely to examine the so-called citizen initiative for Equal Marriage Law. The most significant, practical consequence of a gender-neutral marriage law would be the adoption right for same-sex couples. We live strange times, since the most natural things in mankind's history, motherhood and fatherhood, have to be defended as if they were an invention of some religious extremists.
When the Parliament had a discussion of single women's and women couple's right to infertility treatments, one question supporting this right stayed in my mind: "Why should the motherhood of a woman be determined through man?" The connection between motherhood and fatherhood has been self-evident, a biological fact, since the beginning of mankind's history. Man and woman are interdependent in many ways more or less, but in reproduction this dependency is 100 %.
Marriage between man and woman has become a politically incorrect concept. Sex-specific nature of masculinity and femininity is, nevertheless, an essential part of the Christian view of man. In the Christian view of man matrimony has a unique position; it is the only relationship between persons which was instituted in the Creation. In this respect the Western, post-Christian world is now facing a rapid value transition. These values have been prevalent throughout the long history of the Christian church.
As a newly elected Member of Parliament in 1995, I attended a discussion of SETA (LGBT rights organization in Finland) in the Parliament. A representative of the organization told a strategy by which a gender-neutral marriage could be implemented step by step. The goal was to make civil partnership of same-sex couples official and enable couples to get infertility treatments, give adoption-rights first within the family and then legalize external adoptions, after which gender-neutral marriage could be implemented. Their program has progressed according to the plan.
The necessity of each step has been justified by the previous one. Many MPs told that they voted for the law on civil partnership only on the condition that it would not affect children. Infertility treatments for women-couples were demanded because we already have couples living in registered partnership hoping for a child. Adoptions within family were considered necessary, because the female couples could now together with the help of infertility treatment get a child with no legal father.
The ultimate goal of civil partnership law, homosexual adoption law and gender-neutral marriage law is to influence the attitudes of society, so that homosexual orientation would be recognized as equal with heterosexuality as a way of conducting one's sexuality. It aims to eliminate accusing attitudes from the environment and guilt related to homosexual relationships.
The church is not guilty of discrimination, if it has the courage to use the word sin when speaking about extramarital sexual relationships. Instead the church is guilty of discriminating homosexuals, if they are not given the possibility to hear the whole truth of God's word including both the Law and the Gospel. God loves homosexual persons so much that He wants to draw them through the Word into communion with Christ and make them partakers of the Gospel. At the same time there should be more space and love in the church for those who suffer from homosexual emotions or other sexual deviances.
Discussion has emphasized the differences between social gender and biological sex – experienced and juridical gender. By emphasizing the internal experience we have detached from biological reality.
The inner experience of man has become the indicator for reality. People are advised to follow their inner world of experience, to hear their heart's voice. The line between right and wrong is drawn based on one's own, subjective experience. The inner experience of man would function as the indicator of right and wrong, if we forgot one key fact of mankind – the Fall.
The Christian view of man holds it firmly that man is utterly fallen. We are valuable created in the image of God, but also evil and sinful. That is the biggest marketing problem of the Christian view of man. We do not want to hear or admit that we are sinful and fallen.
A panel-discussion concerning prostitution at a pub in Helsinki's Kallio district comes to my mind. Few years ago I was invited to the panel as the only opponent of prostitution. The discussion was led by media-persona Wallu Valpio and the other panelists were supporters of legal prostitution in one way or another. Many media representatives were present. A professional in the field, a street prostitute, did not, however, get vacation from prison on time, and she was quickly filled in by her colleague, Iiris. Iiris, who had for two decades earned her living by offering sex at the streets of Kallio, astounded the audience and the panelists. She did not take sides with the supporters of legal prostitution and defend the prostitutes' right to their profession, but told us she had ended to prostitute. This she had done because from the beginning she had understood it to be against the will of God. She told she had become a believer and said: "But I could not come out of prostitution with the Law of Moses, but by the blood of Jesus Christ."
Tears in her eyes, Iiris told us she grieved she had seduced many husbands and fathers and summoned up her message: " The only right place for sex is marriage, where one goes as a virgin and where one stays faithful until death."
Iiris completely confounded the organizers of the panel. Silence came and the chairman of the panel Wallu Valpio stated that nothing else can be said to this except "amen". Nobody could anymore really defend the right to prostitute. Spoken by Iiris, the ethics of marriage from a Christian perspective was hundred times more convincing than coming from my mouth. She in fact revealed the fact that in the end each person's conscience bears witness to the Christian view of man. Even those who use or sell sexual services know deep down in their hearts the wrongfulness of their actions, although they can harden the voice of their conscience. On the other hand, only at the Cross and because of the grace the Cross gives to us have we courage to face and confess our sinfulness.
"For He made Him who knew no sin to be sin for us, that we might become the righteousness of God in Him." (2 Cor. 5:21) Christ took all our sins, our evilness and the punishment, death, upon Himself at the beautiful exchange that took place on the Cross. On the Cross He gives us His sinless life, holiness and righteousness, which leads to eternal life.
Message of the crucified and risen Christ is the power that has carried Christianity through centuries, through hardships and persecutions. Message of the Cross has motivated many to spread the Gospel to nations, also in challenging and dangerous circumstances. The Cross has been so loved that many have rather died and confessed their faith in Christ than denied it. If Christianity is converted into a museum and the Cross removed, no message pointing to the future anymore exists. Apostle Paul said: "The word of the cross is folly to those who are perishing, but to us who are being saved it is the power of God."
In Romans 12:2 Apostle Paul exhorts: "And do not be conformed to this world, but be transformed by the renewing of your mind, that you may prove what is that good and acceptable and perfect will of God." It is good to examine and be aware of which values at any given time are contrary to the Word of God, because too easily we just go with the flow. The Christian church has at all times been forced to live contrary to the spirit of the time in one way or another.
Certainly all of us have come across situations in life, where we have had to consider whether we have the courage to act contrary to general public opinions or norms, peer pressure, and sometimes even the law, if these contradict the Word of God. In the Acts, it is described how the authorities refused to allow the apostles to preach about Jesus. Peter and the other apostles replied: "We must obey God rather than men." (Acts 5:29) They continued their work despite prohibitions.
Martin Luther explains in his sermon Jesus's teaching about giving the emperor what belongs to the emperor and giving God what belongs to God: "The emperor or temporal government is our master; that is true, but nonetheless he is not our only master. For we have an additional Lord, who is greater, namely, our Lord God in heaven. Now if one of these two lords must be incensed by our becoming disobedient to either God or the emperor, it is better to anger the emperor with our disobedience than to anger God." This is according to Luther.
It says in the book of Proverbs: "Buy the truth, and do not sell it!". This tells us that truth usually comes with a price. One often has to pay for following truth, confessing truth and speaking it. Instead, however, people are tempted to sell the truth, to acquire advantage for oneself by yielding to popular, false ideas and by distorting the truth. Yet the Bible exhorts: "Buy the truth, and do not sell it!"
Martin Luther handled the issue of "Consequences of faith" aptly: "If you believe, you speak. If you speak, you must suffer. For faith, confession and Cross belong together and are the part of a true Christian."
If we neglect this right, the space for speaking will eventually get smaller. The more we keep silent about the teachings of the Bible on the painful issues of our time, the more powerful is the rejection. If there are not enough skiers on a ski track in a snowstorm, it gets difficult to proceed. We need people who ski before us.
Warning the Thessalonians about difficult times and deceivers, Apostle Paul gave them an exhortation in the same chapter (2 Thess. 2:15.): "So then, brothers and sisters, stand firm and hold fast to the teachings we passed on to you, whether by word of mouth or by letter." Our time challenges us to commit to the Word of God, to be judged by its Law and on the other hand to be freed by its glorious Gospel. We are especially called to stand firm in those parts of the Scriptures that contradict the spirit of the time.
It was reported in the media that a clerk working at a prison forgot to tell a prisoner that he had got reprieve from prison. The clerk was charged because the prisoner had had to spend extra days in the jail although he had already been pardoned. How much more significant is the mission of each person owned by Jesus. In one way or another we are called to take forward the message that sins are reconciled and sinners are pardoned! Both far in missionary countries and near in our neighborhood or at workplaces many are living imprisoned by guilt, without the freedom Gospel gives and without the hope of eternal life.
Apostle Paul challenges us to boldly present the Gospel. When speaking of our lives, he even dares to bring up a parable about "shining stars" in the midst of a twisted and perverted generation. "Then you will shine among them like stars in the sky as you hold firmly to the word of life." (Phil 2:16). There is no light in us Christians ourselves, but the Word of God is the light shining in the dark.
President Kyösti Kallio called our whole nation to pray in Christmas 1939, during a difficult time in our history: "Our ancestors have over the centuries, in tribulations, persecutions and in the days of peace, drawn life, strength and comfort from the Bible. At the present time our nation needs the creative power of the Word of God. Let us adopt with a humble faith the blessings of it. "Righteousness exalts a nation, but sin is a reproach to any people."
This same challenge, dear friends, is topical to us even today. I wish you all courage and wisdom to uphold the unchangeable message of Jesus Christ, who influences and changes the lives of individual persons, communities and whole nations.